Welcome to Angus Osteopathic and Sports Injury Clinics
We are open for face to face consultations!! Osteopaths are classed as essential workers and have been encouraged to stay open to provide musculoskeletal care to the public. We have COVID 19 protocols in place to ensure patient safety and have been operating safely since July 2020.
If your struggling with any aches and pains during lockdown please feel free to give us a call.
Our clinic is conveniently located in the centre of town, only a few steps from the station and ample nearby parking.

We have a clinic in Montrose on Murray Street, get in touch today to book an appointment.
Welcome to Angus Osteopathic & Sports Injury Clinics
We offer an honest patient centred approach to empower patients to get better.
At Angus Osteopathic and Sports Injury Clinics, our goal is simple – to get you better!.  We combine Osteopathy and Exercise Physiology with more than 13 years experience, to provide professional, evidence based, effective treatments within two locations in Angus, Montrose & Carnoustie. 
We are musculoskeletal specialists.
If you are suffering from musculoskeletal pain or dysfunction including any of the following then you have come to the right place.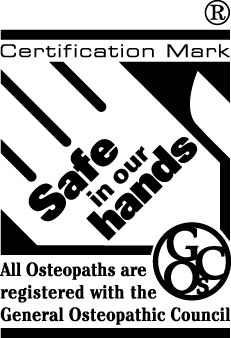 Low Back Pain
Sciatica
Neck Pain
Joint Stiffness
Trapped Nerve
Slipped Disc

Shoulder Pain

Muscle Strain

Tendonitis

Ligament Sprain

Postural Problems

Arthritic Pain
An Honest Patient Centered Approach
Unfortunately, there is a lot of myths and misinformation in the field of musculoskeletal medicine, so we specialise in a variety of evidence based treatment approaches ranging from – Manual Therapy, Specialist Core Stabilisation with Neuromuscular Control,  Strength and Conditioning Rehab with Specific Corrective Exercises, Graded Functional Rehabilitation and Pain Science Education.