We are pleased to announce that due to a consistent reduction in the infection rate of Coronavirus the clinic will reopen at the beginning of July. We understand the risks of Coronavirus infection and have taken the necessary steps to mitigate the spread as much as possible. With this in mind we look forward to opening our door again and helping people back on the path to recovery.
Our clinic is conveniently located in the centre of town, only a few steps from the station and ample nearby parking.

We have opened a brand new clinic in Montrose, get in touch today to book an appointment.
Welcome to Angus Osteopathic & Sports Injury Clinics
We are 100% committed to getting you better!
At Angus Osteopathic and Sports Injury Clinics, our goal is simple – to get you better!.  We provide 10 Years of Experienced, Professional, Evidence Based, Effective Osteopathic Treatment for your Low Back, Neck or Joint Pain within two locations in Angus, Montrose & Carnoustie. Your health is important to us, so we are committed to getting you better, as quickly as possible, offering a variety of individually tailored treatment approaches.
Your health is important to us!
If you are suffering from any of the following then you have come to the right place.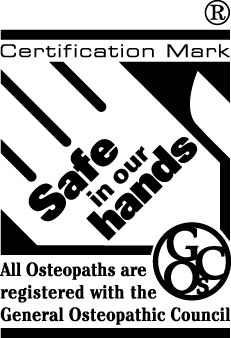 Low Back Pain
Sciatica
Neck Pain
Joint Stiffness
Trapped Nerve
Slipped Disc

Shoulder Pain

Muscle Strain

Tendonitis

Ligament Sprain

Postural Problems

Arthritic Pain
A natural approach
At Angus Osteopathic and Sports Injury Clinics we specialise in a variety of treatment techniques ranging from Spinal Manipulation/Spinal Adjustments, Joint Mobilisation/Articulation, Medical Acupuncture, Active Release, Muscle Energy Technique, Soft Tissue Massage, Graded Functional Rehabilitation and Pain Science to name but a few. Depending on the presenting complaint, treatment will usually consist of a combination of these.